By connecting to the real world of students' lives, authentic learning enables students to become lifelong learners who contribute to society and the wider world as active and discerning citizens. Authentic learning is central to our work as Catholic educators because it promotes the continual growth and wellbeing of the whole person — spiritually, intellectually, emotionally, socially and physically.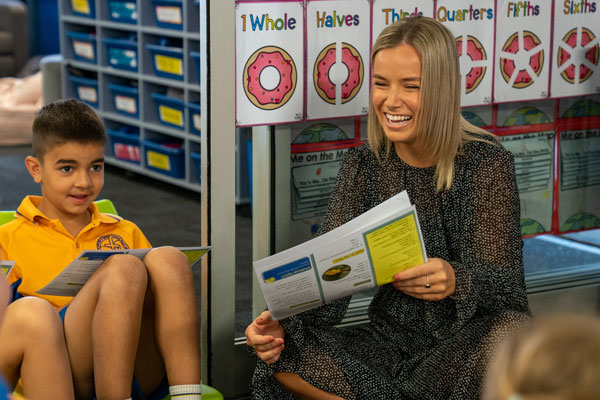 Our Lady Star the Sea Catholic Primary School Miranda recognises the importance of small flexible groupings that cater to the individual needs of all students. To enhance learning and allow for flexible groups and acceleration opportunities, an extra teacher is employed on every grade. Our open learning spaces allow for innovation, creativity and collaboration.
At Our Lady Star of the Sea, we believe in an inclusive environment which encourages academic excellence in a contemporary, innovative, faith filled community.
Brain Breaks
After each hour of learning, 10 minute Brain breaks are incorporated into the day to improve brain activity, engagement, focus and attentiveness.
The OLSS Third Teacher
At OLSS, we have a third teacher allocated to each grade to help stream learning or provide further intervention or extension.