Our Lady Star of the Sea Catholic Primary School Miranda is a co-educational school located in the beautiful suburbia of Southern Sydney. The school is a friendly and welcoming community which is firmly embedded within the parish. Children are encouraged to strive to achieve their best in all areas of the curriculum. Our classrooms are happy, engaging and interactive learning spaces.
We are a school that aims to provide a contemporary Catholic education catering for the diverse needs of our students. We believe in the importance of teaching students to be highly literate and numerate. Music, E-learning, Reading Recovery and P.E. teachers ensure skill development in reading, 21st Century skills, ICT, performing arts, gymnastics, music, game skills and swimming.
The school provides many opportunities for students to grow and succeed through sport gala days, chess tournaments, inter-school debating, public speaking, student leadership programs, community engagement and social justice initiatives. Our primary students are given opportunities to participate in representative sport.
If you are a parent interested in finding out more about our school, give us a call or send us an email via the 'Contact Us' section of this website. You are always welcome to visit the school and see for yourself what a wonderful learning environment it is!
Mrs Michelle Bourne
Principal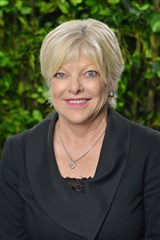 Proudly Part of the Community of Sydney Catholic Schools
Our school is part of a system of over 150 low-fee Catholic schools in the Sydney Archdiocese.
Sydney Catholic Schools are thriving Catholic communities that ignite a love of Christ through excellent teaching and learning to empower students to reach their full potential.